Posted by admin , on Aug, 2017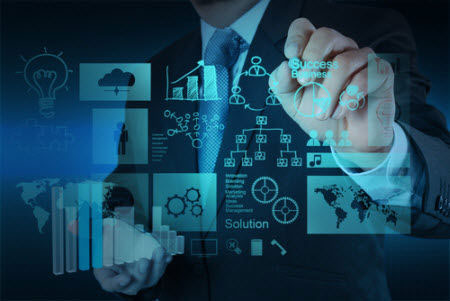 In business, it often seems that there is a new buzzword or hot topic of discussion on a weekly basis, which may seem impossible to keep up with for a business owner, manager or operations team.
One very important term to keep in mind is supply chain intelligence. While not a new term for those dealing with supply chain development and management, it is a new phrase that is seen as key for businesses in making the most effective and beneficial supply chain choices.
A Simple Definition
A simple and easy to remember working definition of supply chain intelligence is the ability to access the data needed to make the most informed choices through the supply chain and the business.
The more global and complex the supply chain is, the more challenging it will be for the data to be easy to retrieve in forms that are timely, relevant and provide a clear picture of costs, efficiencies, areas of problems or challenges in the system and in options that may be affecting the company's profits.
Some of the data that may be relevant in making decisions includes freight or transportation costs, the reliability of carriers or suppliers, prices, vendor agreements and even issues such as maintenance of the company's own fleet trucks or other equipment used in the supply chain.
Important Factors
When managers or management teams have access to data from supply chain intelligence programs, the guesswork is taken out of the decision-making process. This not only eliminates mistakes from incorrect assumptions, but it also allows the manager or the management team to continually refine the data collected to make decision making even easier in the future.
Through the use of intelligence and data that is continually collected, risk management, supply chain improvements, elimination of high-cost supply chain participants and even better communication between the company and vendors can all be easily achieved and maintained.