Posted by admin , on Jul, 2015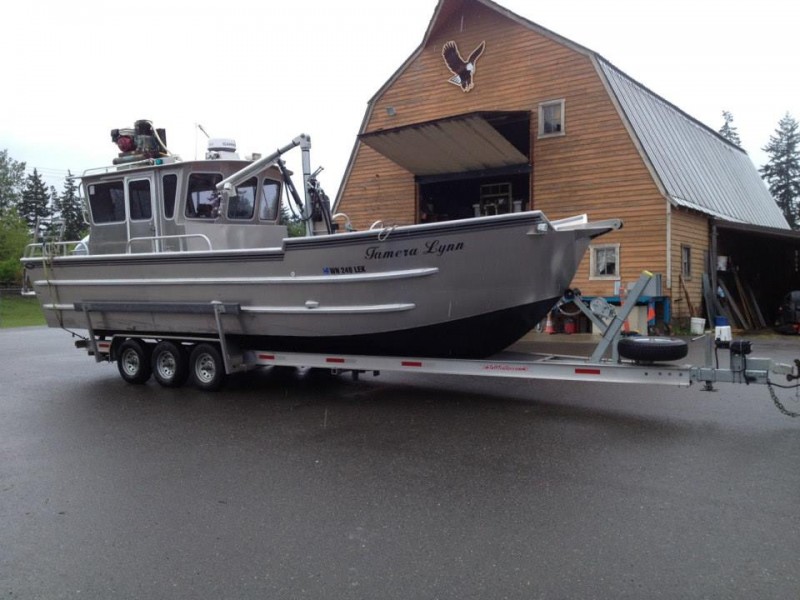 Boat Trailers are used to transport, launch, retrieve, and store boats. When used properly and inspected according to regulations, these unpowered vehicles will enable boat owners to safely transport boats. However, attention should be given to state laws and manufacturer recommendations. The following guidelines can be used to help ensure safety when towing a boat.
Before using a boat trailer, a boat owner should thoroughly read and understand all instructions in the user's manual. It may be tempting to just skim over this literature. However, doing so can result in personal injury, death, and personal property damage. Careful attention should be given to the way the boat is secured to the trailer as well as the way the boat is secured to the tow vehicle. This will help reduce risks for motorists on roadways.
The tow vehicle should be thoroughly checked to make sure it's capable of pulling the boat trailer. Certain factors should be considered before the boat trailer is hitched to the tow vehicle. What is the towing capacity of the tow vehicle? Refer to the owner's manual of the towing vehicle to get this information or contact the manufacturer of the towing vehicle. Towing more than the maximum allowable weight can have disastrous results.
Obtain the dry weight of the boat from the user's manual of the boat. This is the weight of the boat without any gasoline, passengers, cargo, or consumables on the boat. Add the approximate weight of the fuel and any cargo that will be on board. This can range from a few hundred pounds to just above a thousand pounds. You may have to do a bit of research to find individual weights. Precise weights are not always necessary, but using as much accuracy as possible will give a boat owner a better idea of the full weight that will be hauled after the boat is ready for use.
Using these guidelines will enable a boat owner to safely tow a boat within an acceptable range. It will also help ensure the safety of other drivers on the roadway. For information on boat services, please talk to an expert at Tuff Trailer or visit us. This business can handle many services for owners of Boat Trailers. You can like them on Facebook.