Posted by admin , on Sep, 2018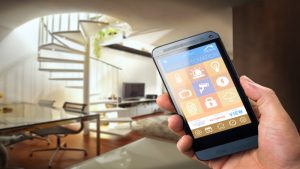 Chicago is a highly populated city, and a few of the people who live in or visit the area may be trying to check out your property and attempt to take some of your belongings. You can take action and protect your home or business against theft, vandalism and break-ins with a surveillance system in Chicago. There are a lot of options for modern surveillance systems in Chicago, and you might be surprised about how high-tech and convenient they are. These systems are available to any home or business owner who wants to enhance their safety and security.
We install Wi-Fi based systems. These are convenient because you can activate them and check in with an app on your smartphone. If you want to see who is at the gate or back fence of your property while you are on the "el" or at your office, just log into the app and get a full view in real-time. If you have a cleaning person or a dog walker who needs access to your property, you can unlock the door remotely, allow the person to come in, then lock the door again. This means that you do not have to give out your security code.
We also install systems that allow you to monitor what is going on from any computer screen, smartphone screen or television in your home. This is a hardwired system that uses Wi-Fi to transmit signals to the viewing screen. If you do not want Wi-Fi enabled systems, we understand. We have traditional hardwired systems that do not use any internet-based functionality. The systems include property, door and window monitoring and alarms.
When you need a surveillance system in Chicago, contact us at Alert Protective Services, LLC. You can also check out our options and services online.