Posted by admin , on Mar, 2015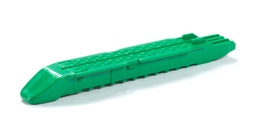 Medical Injection Molding Applications
The innovation technology of medical injection molding is a process which creates the plastic or silicone parts used in many medical procedures to replace body parts and in creating many medical tools. The creation of silicone and plastic parts has helped many people who have had their limbs severed or amputated because of the new prosthetic technology which followed allowed individuals to be exactly fitted for their size and specifications. Medical injection molding creates perfectly formed tools which can be used in many different medical applications such as in surgical tools, implants, tracheotomy tubes and even catheter components. Additional applications for this technology in surgical equipment include bio photonic sensors, stent markers, microfluidic chips, implantable neurological tools, and cochlear or ophthalmic components.
Micro Molding Qualifications
Micro molding is purposefully dedicated to the medical device market, which must meet strict requirements of the industry. Molding businesses are working hard to provide the medical industry with great plastic micro part technology for complex micro injection molding. A reliable and proficient company should be able to provide minimal micron tolerance components, assemblies, insert molding and optical quality components using micro molding and micro stamping technologies. A qualified, ISO certified, micro molding and medical injection molding parts company must be a business which is focused solely on precision engineered products.
Medical injection molding and micro molding companies use thermoplastic and medical grade resins which are extremely heat resistant. Product outcome and performance is very dependent on the characteristics of the plastic materials used. The materials must also be engineered to be biocompatible, transparent, flexible, strong, temperature and chemical resistant, and with the statistical capability for very intricate features/sophisticated dimensions on parts both large and very small.
Three Innovative Molding Areas
Innovation in medical injection molding is ongoing with astonishing results. Continued advancements are based on three specific areas: materials, precision, and production methods. For the area of materials, new research is being concentrated on increased flexibility, sterility, and chemical resistance. The area of precision is still focused on micro, meaning the tinier the parts for microsurgery, the better. For production, innovation is all about 3D printing technology and fitting it into the molding processes used by all molding companies.
Globally Proficient Molding Company
To address all of these concerns and medical injection molding advancements, industries have found their precision engineered product solutions from microPEP, where complex challenges are their preferred opportunities. The main experience of microPEP is focused on micro parts and features, as well as micro insert molding, medical molding, rapid prototyping, micro optics, microfluidic molding, and more. If you're looking for an injection molding company worthy of your consideration, contracting with microPEP helps to round out a group of synergistic contract manufacturing companies which can meet needs quickly for solutions which include stampings, plating, clad metals, machining and injection molding, anywhere in the world.