Posted by admin , on Apr, 2018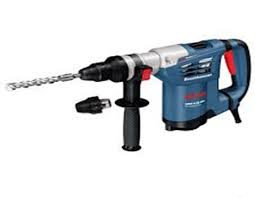 Whether you're a roofer, engineering specialist, builder, or any other industry professional that requires the use of quality hand tools and power tools, it's important to have the best to ensure you have dependable tools that can get the job done. Low-quality tools break easily, and this is simply not viable when you need dependability to ensure your projects are completed on time. A tools trading company is the best place to go for durable hand and power tools that will guarantee you can complete jobs with high-quality standards in mind. The following area leading brands that are used by contractors in a range of industries.
The Vital Brand – Valuable Hoists
The Vital brand offers various types of hoists as well as other tools. Choose from high-quality belt-slings, tripod head hangers, manual trolleys and lever hoists. Each tool will help you effectively complete jobs safely.
The Dormer Brand – Get the Right Drill Bits
Many carpentries and construction jobs require the use of drills. Not every job is the same size either. That's why you need to be able to choose from a selection of drill bits by Dormer.
The Starrett Brand- Heavy-Duty and Reliable Saws
The Starrett Brand provides a wide-range of durable precision equipment and tools. Select from hole saws, hole saw kits, arbor, arbor carbide, and rec saw blades. Each of these quality saws ensures you get the precise cut you need.
The Clarke Brand- Premium Hand Tools
Professionals such as roofers and construction workers want to get jobs done better and faster. That's why they rely on the premium hand tools offered by Clarke. Some of the quality hand tools offered includes wrenches, auger bits, aluminium levels, and cable cutters which are designed for maximum durability and comfort.