Posted by admin , on May, 2015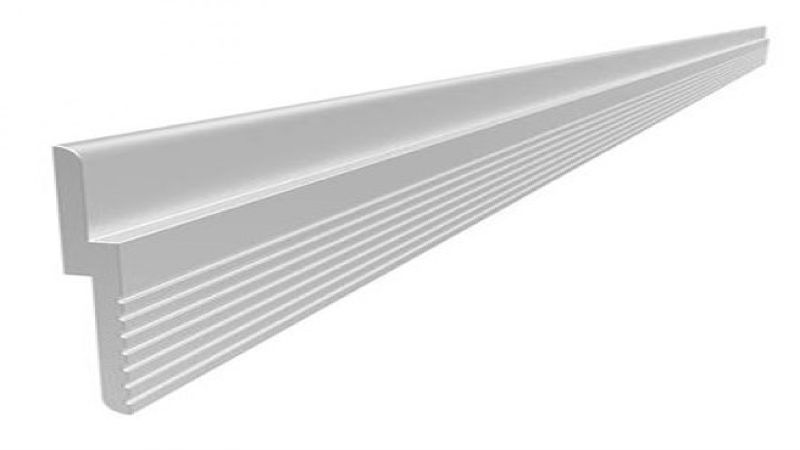 In any setting where equipment or staff is moving up and down hallways or throughout rooms having additional protection in the form of corner guards is a cost saving option to consider.
Options to Consider
Corner guards come in a range of different materials with the most common being plastic, aluminum, and stainless steel. While the plastic designs and options are less costly, they are also not as durable. They will not take the impact without cracking and breaking the way that aluminum or stainless can and will.
With either of the metal options in corner guards, you can also select from a variety of finishes. With aluminum, the finish options included a buffed and anodized clear or black, an etched and anodized satin clear, anodized bronze or the less reflective types of mill finishes. These include leaving the aluminum as extruded, which produces a more textured looking appearance.
Metal, either stainless or aluminum, provides a very sanitary surface and one which can be treated with any cleaning chemicals or compounds needed. This is important in specific types of uses such as hospital settings and food preparation and production areas.
Uses
Both aluminum and stainless steel corner guards can be used in any commercial application including in kitchens, in food processing and preparation areas, in hallways and on loading docks and receiving areas.
They are also a great idea in the staff prep areas of restaurants, in corridors and on any corners where there is heavy traffic. Aluminum corner guards can also be added outside of the traditional use on walls. Carts, appliances and cupboards and cabinets can all be safely protected by applying corner guards wherever there is a risk of damage or impact.
Depending on the specific look and where the impact is possible, the corner guards can be designed to go from floor to ceiling, or they may only go three to four feet up from the ground. Understanding, where the risk of impact to the corner is on the wall, will help you to determine which height is the best for any specific area.
With the different looks, and options in corner guards it isn't hard to find the right design for your location. It is also possible to have custom made sizes and shapes for unusual wall spaces or corner protection needs.
Eagle Mouldings is specialized in aluminum and stainless steel corner guards to meet any needs you have. At Eagle Mouldings, we carry a wide inventory and can quickly fill your order. To see more go to www.eagle-aluminum.com.