Posted by admin , on Aug, 2015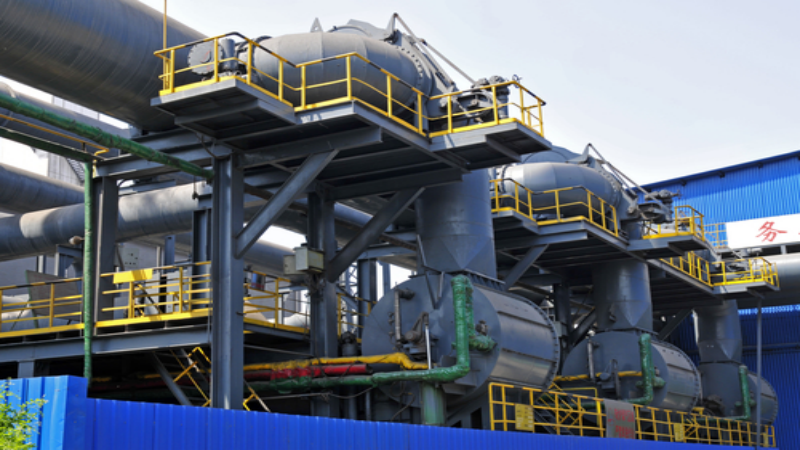 The American Institute of Steel Construction (AISC) is the steel industry's trade association that represents the entire domestic industry of metal fabricators, distributors, and producers. They also are a certification body for their industry insuring compliance with industry standards. According to AISC, there are four distinct segments in the structural steel supply chain that includes: producers, service centers, fabricators, and erectors.
The California Market for Steel
Steel is used today by manufacturing, industrial and commercial construction industries. California is a big consumer of steel construction and metal fabrication. San Francisco construction market places a high demand on steel. It's used for all types of buildings from theme park rides to conveyor belts and plays an important role in the construction of safe, strong and earthquake resistant structures.
Service Centers
Service centers are the warehouse of steel stock with inventory available for customized fabrication. If a construction project requires standard steel, aluminum or alloys look for a metal supply distributor that stocks a variety of shapes for your build.
* Structural Steel (angles, structural zees, tees or other shapes)
* Hot rolled or cold finished bar stock
* Flat-rolled plate
* Flat-rolled sheet
* Steel tubing (round seamless, round welded, square, rectangular, and other)
* Stainless steel (sheets, plates, bar, angles, tubing and pipe)
* Aluminum (round, hexagon, square, angle, sheet, plate, perforated, floor grating)
* Exotic alloys (plates, bars, tube & sheet)
The Process of Fabrication
Today, metal and steel fabricators and welders by trade rely on technology software to produce a state of the art metal fabrication parts and structures for the industries they serve. There are all types of individual components and structures that can be produced including:
* Structural pieces
* Stainless steel components
* Embeds
* Conveyors
* Catwalks
* Pipe supports
* Stairs
* Ladders
* Aluminum floor grating
Do the Homework
Selecting a metal supply and fabricator vendor requires some research. Whether you need standard stock or customized pieces, check to see if the vendor offers an in-house supply of steel, aluminum or alloy products. Look for a 24-hour delivery turnaround on orders and just-in-time delivery. Always check vendor certifications to insure they are compliant with AISC industry standards. AISC provides a searchable database of certified metal suppliers and fabricators.
Since 1961, metal supply inc of Los Angeles has provided a large inventory of steel, aluminum and alloy. We hold all of the necessary certifications provide quality fabrication with expedited 24-hour turnaround. For more information, go to structuralsteelfabricatorslosangeles.com.