Posted by admin , on Jun, 2016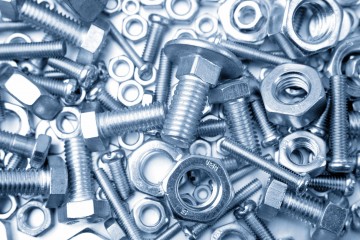 Tools make your job easier. That's why it makes sense to go for the right one. Keep that thought front and center when you start shopping around for inserts made out of carbide.
Definition
Usually replaceable, these are bits of cemented carbide typically used in machining cast iron as well as steel. It also works great with high temperature alloys. If you're handling non-ferrous materials, this works for that, too. These inserts are a great way to speed up machining processes. As a great plus, they're also handy for leaving behind a good-looking finish for metal parts. Compared to steel and even high-speed steel tools, carbide inserts perform much better in higher temperatures.
Greater Resistance to Heat
Hemly Tool says inserts made up of tungsten carbide are well able to take the heat. This remarkable resistance to heat makes it a much better choice than a lot of other materials out there. It's also why carbide tools figure prominently in a lot of precision machining processes and applications.
Longer Production Runs
Since these inserts can withstand high temperatures, they also allow for much longer productions runs, all without the risk of wearing down the spindle prematurely. That means you don't just get to have sturdy inserts, but you also have the advantage of longer runs that operate efficiently. That means less downtime and delays.
Long-Lasting Tool Life
Another great quality of carbide-enhanced tools is a longer tool life. Because the products are so sturdy and tough, you can count on the fact that they'll last that much longer than the average or standard inserts available. Yes, expect to pay a premium for these tools. However, considering the benefits you get in the long run, investing in them might just be the best move you can make for your business.
Improve your performance. Get a much-needed boost with the right tools.