Posted by admin , on May, 2017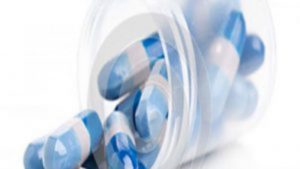 It's hard to know what to do to help a family member with a drug problem, so here's some important Do's and Don'ts.
-Do try to be supportive in a way that is not contributing to the problem.
-Don't say things which would make your family member feel ashamed. He or she feels ashamed enough already.
-Do try and treat the family member more or less like you always do.
-Don't avoid certain topics which you want to discuss, because you are afraid it will cause the family member to relapse. Remember, you cannot do anything to make a person take drugs or do anything to get them to stop.
-Do try and help for trips to the doctor or the pharmacy, etc. if/when possible.
-Do not try to give medical advice to the person with the addiction. Do not look stuff up on the internet to try and help. Do not become a "Cyberchondriac."
-Do make every effort to get together with the family member, but only if they are clean and sober at the time.
-Do not allow yourself to be around the family member if/when they are intoxicated. Do not speak with, communicate with or have anything at all to do with the family member as long as he or she are intoxicated.
-Do try to be available to help with your family members kids, if need be, so as to help with keeping various appointments.
-Do try and find an ALANON group to attend. These groups are for the families of the person with the addiction.
-Do not insist on going to AA/NA with your family member, if he or she prefers you don't attend.
-Do talk to your family member often, even if briefly, to offer support.
-Do not tell anyone about the problem who doesn't already know about it. That's not your place.
Finally, if you or someone you know has an alcohol or drug problem, call for help today, to The Drug and Alcohol Detox Clinic of South Mississippi.
601.261.9101. Or on the web @www.TheDrugandAlcoholDetoxClinic.com
There's Still Hope! You can also follow them on Twitter for more information.