Posted by admin , on Feb, 2016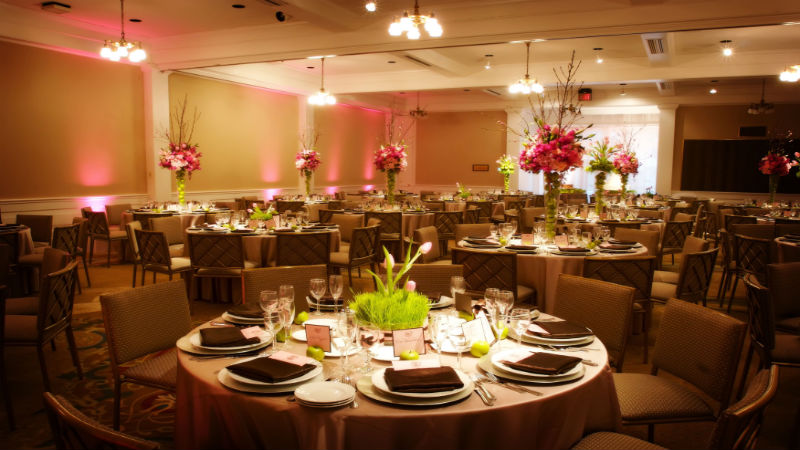 Planning a wedding is fun and exhilarating with one of the most exciting aspects of it being looking at wedding venues. Not all venues and halls are going to be a right fit for the bride, the groom, and the wedding guests. Save yourself time and stress by asking the following questions before you book a location for your big day:
How Many Guests Can You Accommodate?
Before checking out wedding venues in Watsonville, it is a good idea to have a general idea of how many guests you expect to have your wedding (this can be a general number such as "around 100" or "over 300"). Ask each hall how many people they can accommodate and in which spaces around the time you hope to hold your wedding reception. This will help you quickly rule out which venues should remain on your "consideration" list.
Which Areas Can We Access While Here?
When visiting the venue, ask about what areas you and your guests will be able to access during your big day. You may be surprised to find that the beautiful gardens that you strolled through during your visit will not be available to you, as they have already been booked by another wedding party.
What Are My Catering Options?
A lot of wedding venues will have on-site caterers who can provide catering services. Others will insist that you use their caterer and will be unable to bring your own. Then there are those that do not provide catering and will expect you to make those arrangements.
For a lot of couples, the catering can make all the difference in which venue they book. If the venue insists that you use their catering services, make sure that the menu offered is one that you will enjoy. How the meal is presented should also match your own desires (some people may prefer a la carte dining while others will want a buffet-style meal). If the venue is not able to accommodate your wishes, remove that hall from your list of potentials.
Does the Venue Have an Event Planner?
Many wedding venues provide wedding services for a significantly lower price than an independent wedding planner. As an added benefit, the on-staff event planner will be very familiar with that particular venue and be able to help you make the most of the space on your big day.
Am I in Charge of Setting up the Venue on My Wedding Day?
Some venues will set up the tables, the lighting, and the decorations for you, while others will allow the bride, groom, and their friends to come and set up everything the evening before. Doing the set-up yourself may save you money, but keep in mind that it can also be incredibly stressful for everyone involved.