Posted by admin , on Jul, 2018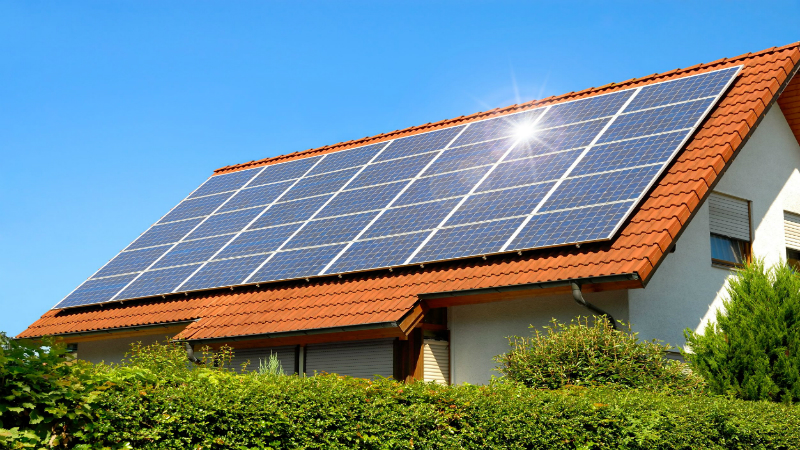 In New Jersey, Solar Panel Installations are usually done on a roof top. These panels are rested on racks which are bound to the roof on many points. There is a short gap of a couple of inches between the panels and the roof surface, which is taken by the racks, panel fixations and associated cabling.
Many people believe that solar panels are a great way to extend the roof life which is true to some extent as the roof is mostly covered by the panels protecting it against harsh weather in all seasons specially in summer when sun is blazing down heat on roofs. But this little gap below the panels has been reported to be a favorite nesting place for critters such as squirrels, raccoons and birds such as pigeons by solar installers.
These birds and squirrel nests can often cause maintenance issues and lower the efficiency of the panels by the dirt they may cause over the panels but in the worst case scenario they have been known to cause damage by chewing the current carrying cables of the panels invoking the chances of short-circuit, disconnection of panels from the system or even fire on the roof and panels. The organic build-up by the creation of nests of birds and squirrels can be become a fuel for fire and aid its rapid growth increasing the chances of a serious accident and major loss.
To avoid any serious damage and mishap, Green Power Energy provides a critter guard free of cost to their domestic clients. This is indeed a great step towards arrangement of a perfect preventive measure to avoid any mishap and provides a peace of mind for the system owner and the installer. You should be aware that the rodent damage is not covered by the insurance and warranty of the installed PV equipment; any damage and associated maintenance cost needs to be paid by the owner in case of any such damage.
The squirrel or critter guards are just similar to high gauge deer fence or chicken wire which wraps around your solar panel installation and closes any gaps present in between your panels and the roof surface. Look for the PVC coated critter guard instead of galvanized, former being more durable. This guard installation prevents the rodents and other critters from tapping into the empty space below the PV panels and making any permanent nest. A better way is to fold the critter guard a little bit around the edges (inward or outward bending) to ensure added safety against small critters such as squirrels.
The critter guard is fitted along the circumference of your installed PV panels. The installer may need to fasten them with hooks or clips which are needed to hold the guard firmly in place. If your installation is new you can ask your installer to provision critter guards along with the installation if it's not already included. However, if you have already installed a PV system you can contact any solar service and repair company in NJ for the installation of critter guards for your solar panels. If you want you can install it yourself if you think you have necessary skills to do it or else you can ask a professional to do it.
While you sign up for a new solar installation in the New Jersey area, make sure your installer is installing critter guards along with the solar panels to ensure you a permanent peace of mind.