Posted by admin , on Nov, 2017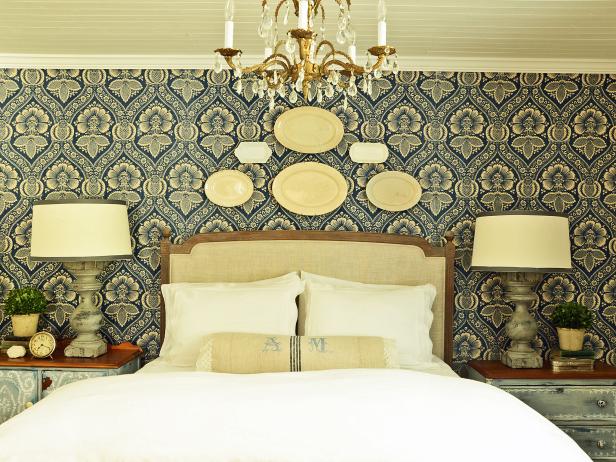 If you're looking for a way to add visual interest and a unique look to your favorite or common room in your home, consider the fabric feature wall. Designed to coordinate yet stand out from the rest of your room, this design element allows for understated impact and easy decorating. Fabric wall coverings come in a variety of styles, colors and textures, and adding them to your existing color schemes in easier than you think!
Endless Possibility
Available almost everywhere wallpaper, paint and other treatments are sold, fabric wall coverings are on-trend and on budget. Still, when choosing a feature wall, it's okay to go a little pricier than you normally would for a full-room treatment, since you'll only be needing enough to cover a fraction of the space. Choosing a fine fabric or an exotic print can really dial up the style in your living room, bedroom or lounge.
Easy Application
Fabric wall coverings are applied much like wallpaper. Pressed smoothly to the surface with an adhesive, they are flattened against the wall and cling there for as long as you'd like them to. The starch-based glue that keeps them in place is gentle to your walls and easy to remove when you change your mind or move.
The Perks of Choosing Fabric
Aside from being an easy and budget-friendly way to add beauty to your home's interior, fabric wall coverings also have the benefit of being extremely versatile. They can be used almost anywhere, and come in such a variety that there is truly something for everyone and every room. What's more, they are easy to peel away from the wall when the time comes to relocate or renovate, and leave behind no damage. This makes them excellent not only for home owners with an eye for updates, but also for indecisive children's rooms and even apartment dwellers. Fabric really is a covering that pleases every person!