Posted by admin , on Jul, 2018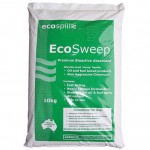 Companies throughout Australia use hazardous materials every day. They may work with grease, oil, chemicals, or fuel. In some cases, they use them to power machines. Other times, they use them to manufacture products or to put into the products that they create. No matter why you use these materials, you need to have practices in place that prevent spillage.
Even so, you may find that spills do happen even when everyone does things correctly. Absorbent kits are essential to have on hand because they soak up the spill quickly and let you clean it up without risking the environment or your employees' safety.
Absorbent kits come in a variety of styles. For example, you can choose general-purpose kits that can soak up small amounts of oil, contaminated water, and anything else. If you know you work with oil, grease, mercury, or other chemicals, you can choose a kit that is designed for that particular purpose. Before purchasing the kit, make sure you select the most appropriate size. You may want to consider buying multiple small kits and have them throughout the facility, or you may choose to buy one large kit that can handle every drop of liquid or chemical you utilise.
At EcoSpill, they have everything you need to clean up and contain spills. If you work outside, you may want to purchase some land socks to keep spills contained. Bunds are also helpful to keep a spillage contained in one particular area. For clean-up purposes, their absorbent kits are superb and soak up the mess. You can also find training so that your employees know how to use the kit effectively before it's a necessity. EcoSpill also checks back frequently to see if you need new supplies, ensuring that your kit is ready for use whenever the need arises.