Posted by admin , on Jul, 2018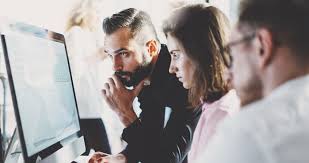 More and more companies are taking real steps toward reducing bias in the workplace. Read on if you're wondering how diversity and inclusion training can help your bottom line.
Improve communication
The training helps improves communication within the team. Training to remove biases at work can help you build a more inclusive and bias-free work environment. That kind of environment can only encourage better teamwork, collaboration, and team performance.
Drive innovation
Employees are much more likely to create and innovate when they feel respected and engaged. If you have poor engagement levels, diversity and inclusion training can help improve those numbers. With about eighty-six percent of female millennials giving serious consideration to a prospective employer's policies, equality, and inclusion, the PwC reports, that's a stat companies can't ignore.
Encourage growth
A company without a diverse team, view or thinking will be ill-equipped to deliver the demands of a market that's growing increasingly diverse. If you want your company to deliver value to your customers, you're going to need someone who knows what your audience wants, thinks or feels. That's how you reach out to your market in an authentic way.
Save brand perception
You probably don't want to wait for a time that the lack of bias training in your staff blows up in your face and makes international headlines the way it did for Starbucks early this year. If you want to save or improve your brand perception, look for a consulting service that can give your team much-needed diversity training.
Enhance strategies
If your team has already started to implement bias-free policies at work, further diversity training can help the ongoing progress. Your firm can evolve by taking on challenges and taking steps to improve diversity strategies as it moves forward.