Posted by admin , on Aug, 2018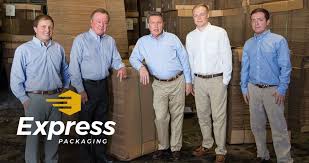 Tailor-made solutions are often expensive. But they could make a difference in your packaging solutions. However, finding a manufacturer for custom-made shipping boxes is easier said than done. If you're running into a bit of trouble, here are helpful tips you can put to good use.
Check out lead times
Look for companies that offer shorter lead times. However, be wary of those that promise lead times that are too short. They may not be tacking on delivery dates onto that schedule. Be clear about your deadlines and timelines from the start to avoid any miscommunication with your manufacturer.
Find out volume capacity
Before you pick a manufacturer for custom-made shipping boxes, consider the company's minimum and maximum order quantities, the Business says. Are your orders well within the range of the quantities the firm can accommodate? Make sure it is. Don't be afraid to confirm the details and ask questions before you decide on anything.
Agree on payment terms
What payment terms work with your manufacturer? Some manufacturers will ask for a deposit. That's fine. But if they ask for a huge down payment on the orders, that could be a possible red flag. It may be a good idea to pay with your credit card. That way, if you think you're working with a dodgy manufacturer, then you can block the fund transfer. If the firm insists that you pay in cash, then you may not be getting the whole picture. Be on your guard.
Check the return policy
You may need to return an item sooner or later. It would be best if you read through the firm's return policy beforehand. This is especially handy since many companies have a window on returns. Filing for a claim past that window means poor chances of getting the right item.