Posted by admin , on Dec, 2017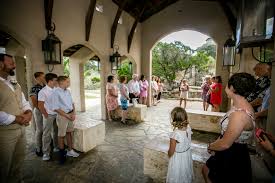 A lot goes into planning for a wedding. Finding the ideal place to tie the knot is one of the major ones on your list. Need help? Here are a few handy tips before you start scouring around for a venue:
Make that list
Put together a list of all your guests. Venues often have a guest count minimum so you'll want to make sure you fulfill that condition, says the Bridal Guide. Some might also have restrictions—for instance, Chapel Dulcinea comes with a 50 to 150-guest capacity—so you'll want a list that's long enough to fulfill the minimum requirement but short enough to leave room for more guests if you decide to add more later on.
Figure out your budget
While it might be tempting to splurge on an expensive venue for the wedding, being practical is going to provide you and your soon-to-be spouse with a better start to your married life. That's why it's smart to figure out your budget and stick to it. Some of the companies offer these wedding packages include beautiful venues like Chapel Dulcinea so you're sure to find one that's not just a perfect fit for your budget but also for the dream wedding you've always wanted.
Check out wedding packages
There are plenty of wedding packages around that could save you a lot of time and trouble. If you want the wedding sans the hassle and stress, look for wedding packages that already offer everything you need. Companies that offer the package will take care of the cake and the flowers, hire people to set up the venue, book a photographer and even take care of the food. With every important item on your getting-married list covered, you'll probably only need to make time in your schedule to get your marriage license before you prepare to say 'I Do'.