Posted by admin , on Mar, 2018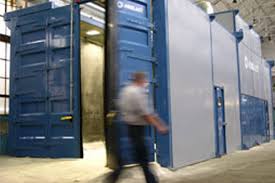 Finding a vendor that matches up to the needs of your business is one of the oldest dilemmas in the book. Whether you're looking for a pressure blast cabinet or a business plan writer, the bottom line is that you need to find a company that can match their expertise to your project. Here are a few questions to ask to help aid in your search.
1. What Are Others Saying?
Pressure blasting is a niche industry with a very specific customer base, so checking out industry specific forums to see what other people are saying is a good start. You can also get into deeper, more specific dialogues with other users and connect with fellow colleagues who may have the exact same inquiries and needs as you. There's no replacement for word of mouth.
2. Is There a Proven Track Record?
A good rule of thumb is to check out what kind of clients the company has dealt with before. For example, detailed case studies are a great way to assess what type of work the company has dealt with in the past, and whether or not the client was satisfied. There's a huge array of businesses that offer different types of blasting, but to ensure you're going to be happy with the end result, look at the past client roster first.
3. Does the Company Fit Your Needs?
Companies that make pressure blast cabinets most certainly deal in lots of different client needs. This might range from the apparel industry to light rail cars. The key, though, is whether or not the company's offerings fit your project needs. One size fits can be applicable sometimes, but in many situations, a customized solution is necessary. The first step is to give the company you're considering a call to discuss your project.
There are many blasting services that serve diverse industries, but the one that's right for you will be a combination of a reliable company with a clean track record and one that can also meet your unique needs.