Posted by admin , on Jan, 2016
Are you searching for a way to help promote your company or advertise an event you will be hosting? When it comes to owning a business, you want to utilize the tools available to increase your traffic. However, you do not want to overspend when looking for a way to help spread the message you want to relay to potential customers. One way to achieve this is by hiring professional services that can design banners made from vinyl in St....
Read More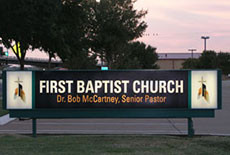 Posted by admin , on Mar, 2015
The idea of contrast is the difference between two objects. Designers integrate contrast to make a visual pop. For example, a yin yang sign may be the epitome of contrast. The black and white contrast is startling, and it creates this dizzying effect. The lateral symmetry of the image helps correlate that contrast even further. It is a distinctive image, unsurprisingly an iconic one for the times. How is this same practice applied to...
Read More