Posted by Zoe Geoffrion , on Jan, 2018
The advancement of technology has affected the farming industry immensely and continuously provides the sophisticated development of agricultural equipment to the farming community. With better equipment being created and manufactured every year, it is now possible for farmers to yield larger harvests. The list of available farming equipment on the market is expansive, and fertilizer applicators have their own little niche among the...
Read More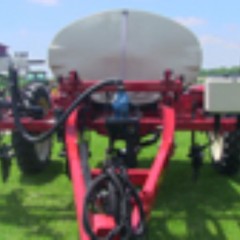 Posted by Zoe Geoffrion , on Mar, 2016
The right fertilizer applicator is a vital piece of equipment for any farm.  Fertilizer to amend the soil is a necessity but ensuring that you are getting the fertilizer where it needs to be and not allowing it to be too built up or concentrated in any one area depends on the equipment that you are using.  There are a few easy steps to choosing the right applicator for your needs. Step 1 The first step in making an applicator choice...
Read More